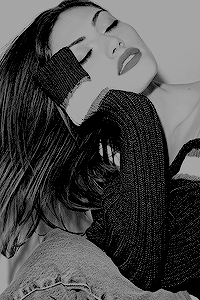 ALIAS :
Silvija
INLOVE W/ :
There is a lot of wonderful people in this world, but it's hard to find that "only one".
NICKNAME :
Ebe
MOOD :
It's hard to fave a good mood when you have a little bit different understanding about world, but you always can keep trying to smile and pretend that everything is okey.
CREDIT :
Mad_gangsta
JOB :
She is working with criminals and always trying to understand why they do such a cruel things.
POSTS :
80
CHARACTER :
Nobody can say that she is good or bad person, because sometimes... even she don't know what kind of person she is...
Phoebe Jane Tonkin
Change the way you look at things and the things you look at change.

Temos pavadinimas: When I'm lost in the storm And I'm calling. Wrap your wings around my body 2017-09-01, 22:51

---

"It's a wild, funny, crazy and a little bit sad love story"
Dar vaikystėje abu susipažino Australijoje dėl kartu dirbančių tėvų. Augdami praktiškai nieko kito nematė apart vienas kito. Nuo pat vaikystės sekė gražias pasakas apie tai, kad vieną dieną jie susituoks ir gyvens pasakišką gyvenimą. Taip jie ir gyveno kartu, vaikiška simpatija peraugo į tikrą, o toji simpatija peraugo ir į stiprią meilę. Viskas gražiais nepasibaigė. Ebė nusprendė išvykti studijuoti į Ameriką, tačiau abu prižadėjo palaikyti savo santykius, kad ir per atstumą, bed deja... atstumas juos ir išskyrė. Po gerų šešerių metų jie susitiko Majamyje...
Detalesnę info atsiųsčiau į pm :*
Turiu keletą pageidavimų dėl veidų

:

Nathan Parson/Michiel Huisman/Theo Hutchcraft/Chris Wood/Theo James

. Žinoma, jei ateisite su savo pasiūlymais, viską draugiškai ir apsvarstysime.

Laukiu visų susidomėjusių pm